Custom Packaging Machinery
If your wrapping requirement does not fit within the specification of any of the machines in the Marden Edwards range then it is possible to custom design the machine to your precise application.
In addition to designing bespoke handling systems to convey the product to and from the overwrapping machine, the Marden Edwards design team is frequently required to design new overwrapping machines to wrap pack sizes that fall outside the range of existing packaging machinery. The increasing demand for retail multipacks is driving custom packaging machinery design in both the Tobacco and Food industries to enable the overwrapping of a wide product range of large packs in both film and uncoated paper.
"Buy one get one free" offers in the Pharmaceutical and Paper industries has led Marden Edwards to design custom machines for the versatile feeding, loading and wrapping of dissimilar shaped products. Often product is accepted from more than one source before being collated and overwrapped.
In the Cosmetic and Perfumes industry, the desire for product differentiation through custom packaging has led to unique pack designs. For example, Marden Edwards has supplied custom designed attachments to overwrap rhomboid shaped packs on existing machines.
Other custom designs have included food packaging machinery for cakes and nougat bars, paper products loosely wrapped with paper and sealed by a label and irregularly shaped products sitting on a cardboard U card. Marden Edwards invites you to tell us about your custom packaging machinery requirement so that we can help you find a solution.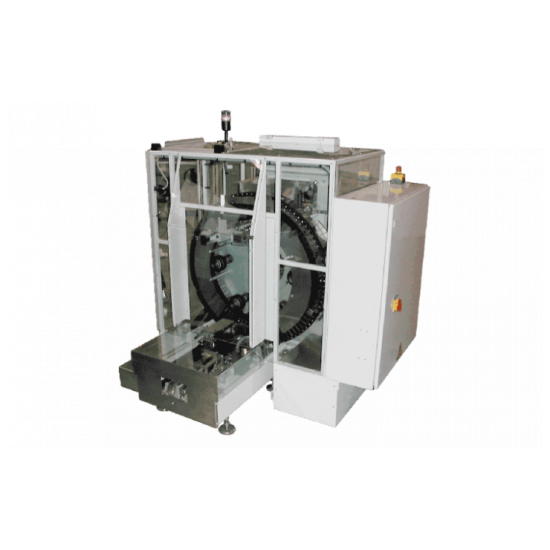 UBS Custom package machine
Bespoke Packaging Machines
When an inquiry is received for a completely new style of packaging machine, either for wrapping or another packaging application, Marden Edwards engineers can design a completely new piece of bespoke machinery suitable for the task.
With over 45 years of design and manufacturing experience Marden Edwards is able to produce bespoke machinery for almost any application. Via our own design team and in conjunction with our trusted partners, bespoke packaging machines can be produced that are either incorporated into a turn key wrapping solution or are simply supplied as stand alone pieces of equipment.
Previous bespoke machines have included in-line buffer storage systems, random feed bank note collating and banding equipment, casepacking and waste product reclamation machinery.

Buffer Store Bespoke Packaging Machinery