Can Marden Edwards Machines Use Environmentally Friendly BOPP Film?
Post date: 07 July 2007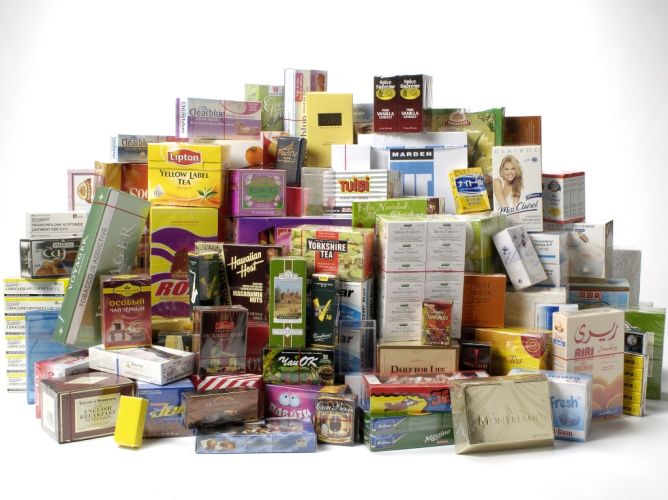 The short answer is an un-reserved "Yes"! However, it is worth examining what constitutes an environmentally friendly wrapping film.
For many years the standard for over wrapping film has been BOPP, or Biaxially Orientated PolyPropylene. BOPP is manufactured from an oil based polymer and so is not biodegradable. Where waste is incinerated, BOPP film contained within the waste does act as a fuel and so improves combustion. BOPP does provide excellent clarity, barrier and strength properties at an economic price. The Exxon OPP website provides more information regarding the properties and applications for BOPP films.
However, as already explained in a previous Marden Edwards Journal article, Overwrapping films come full circle, cellophane used to be the material of choice for wrapping from 1912 (when cellophane was invented) onwards. Cellophane was made from cellulose, which is wood pulp, and this is inherently biodegradable. With the advent of a greater environmental consciousness, there is now a renewed interest in 'green' and 'environmentally friendly' wrapping materials and machines.
Tuck and Fold overwrapping has always been an environmentally friendly method of wrapping when compared to Polyolefin shrinkwrap. For shrinkwrap to produce a tight finish, the film requires a high shrink property when heat is applied. This results in high energy shrink tunnels being required for all over heating compared to overwraps requirement for localised concentrated heat to produce the lateral and end seals.
All Marden Edwards overwrappers are able to run with heat sealable paper with the paper being pre-trated with glue in the areas of the seals during the converting process. In addition, the KAP range of overwrappers can apply glue to uncoated paper during the wrapping process producing the equivalent of a paper casepack. However, wrapping with paper does not provide visibility of the product and for this only film will do.
Today, there are two main competing biodegradable types of film suitable for overwrapping those that are manufactured from cellulose, such as Natureflex manufactured by Innovia and those made from PLA (polylactic acid) such as the Biophan film manufacture by Treofan. Whereas Natureflex is wood pulp based, Biophan is based on corn starch processed into a polymer by Natureworks.
Although predominantly designed as a replacement for Polyethylene (PE) Ecofilm from Cortec can run on Marden Edwards overwrappers producing a wrap suitable for transit and distribution multipacks.
The bio-degradable abilities of these products can be seen by this photograph of a biodegradable plastic cup. It is important to note that for composting to occur a high temperature needs to be maintained over a period of time.
In terms of true eco-friendliness the debate has intensified further. The Friends of the Earth organisation has questioned whether producing fuel, and by implication bio polymer, from crops does in fact increase carbon released into the atmosphere by promoting the destruction of wetlands and forests.

It argues that better management is required to monitor the complete lifecycle effect. The feedstock required for cellophane, on the other hand, comes from wood pulp which can be derived from existing, sustainable forestry.

With regards to Marden Edwards machinery, the positive gripper film draw mechanism has always been extremely tolerant to many different types of film and paper. It has the ability to handle very thin (17 micron or less), very thick (greater than 60 micron), very stiff (such as PVC) and very floppy (such as Polyethylene) films. In addition, the other strength has been the ability to run poorly wound and poorly stored films.
Because of Marden Edwards' near 50 years of over wrapping expertise, BOPP, cellophane based and the new corn starch based films run equally well across the entire Marden Edwards range. It is noticeable that for some industries, such as Tea production, the shift to bio-degradable films is accelerating. Both new and old Marden Edwards machines are today running these films with no special adaptation.
Post Tags:
overwrapping+films, eco+packaging, bopp