Lights, Camera, Action
Post date: 19 January 2021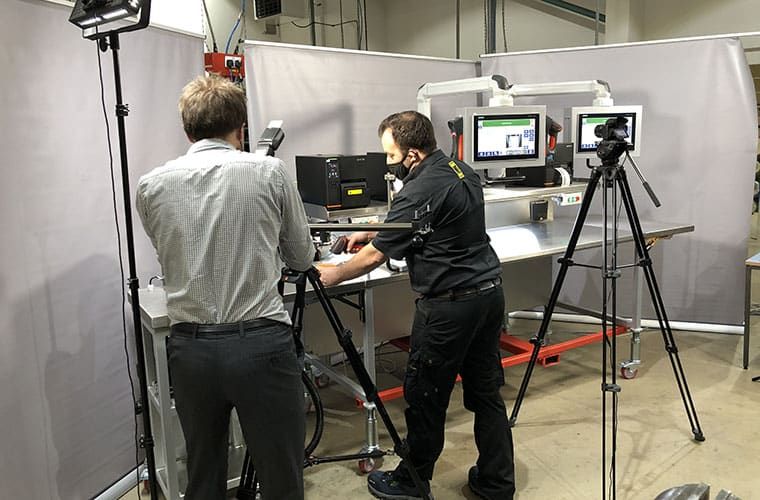 Plato Video return to Marden Edwards HQ
Masked-up and social distancing, this week we welcomed back Harry from Plato Video to Marden Edwards HQ.

Obviously procedures are a little different under the current government guidelines but we took all the necessary precautions to ensure safety, etc.
Focused & Professional
As always, Harry brought his knowledge and professionalism to the table as he shot a new demonstration video for our growing video library. This is a still from the shoot of the Marden Edwards coding and tracking systems that are required to code, aggregate and label tobacco products with exceptionally high efficiency.
The shoot went off without a hitch and we look forward to seeing the final edit and sharing it with you all very soon.
Find out more about our tobacco track and trace systems
Post Tags: