Macmillan Coffee Morning 2018
Post date: 26 October 2018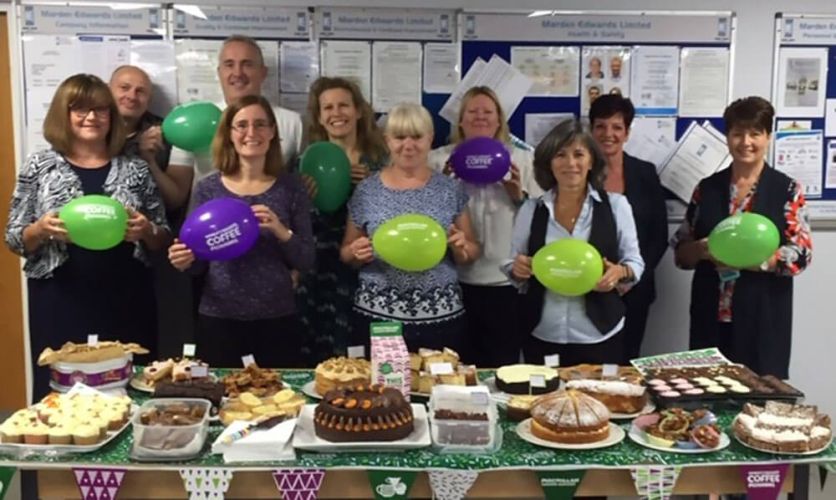 Once again this year we invited those of our staff who enjoy a little baking to test their culinary skills in creating something sweet and delicious for the Marden Edward Macmillan Coffee Morning cake sale... and create they did!
The spread was certainly impressive with a whole selection of beautifully decorated cakes including iced cup cakes, brownies, tarts, walnut and coffee cake, carrot cake, fruit cakes, victoria sponge, chocolates cakes, and more.
We'd like to thank all our talented bakers for the time and effort they put into baking some truly delicious and mouth-watering treats, and of course we can't forget those who bought these sweet and tasty goodies all for a good cause!
Pictured above are: (L-R Front Row): Sharon, Wendy, Kim and Conchita. (Back Row): Jamie, Phil, Ginny, Sami, Deborah and Debbie.
We are thrilled to announce that the total raised from the Macmillan Coffee Morning cake sale was £249.54, to which Marden Edwards added an addition sum to bring the total to £500.00.
Many thanks to everyone who helped make our Macmillan Coffee Morning the biggest success yet again.
You can find out more about the Macmillan Coffee Morning on their website: https://coffee.macmillan.org.uk/
Pictured below: Selection of delicious cakes baked by the Marden Edwards culinary team!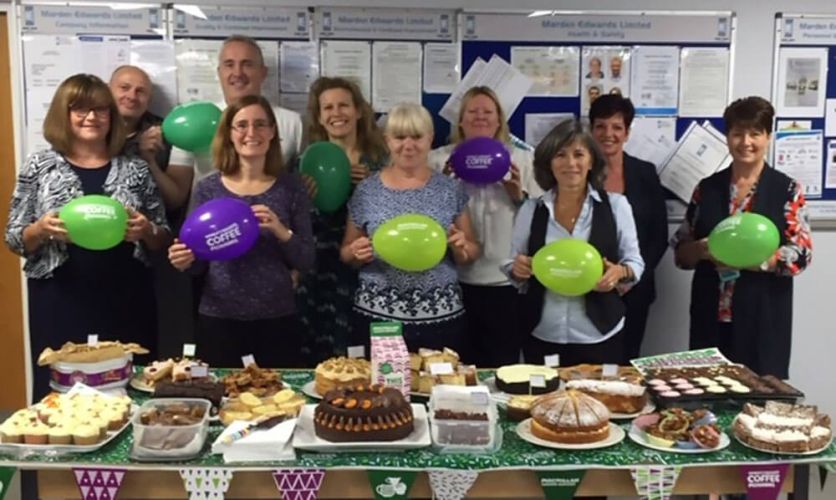 Post Tags: