Marden Edwards attending Gulfood Manufacturing 2022
Event Date: 08 November 2022
Post date: 15 August 2022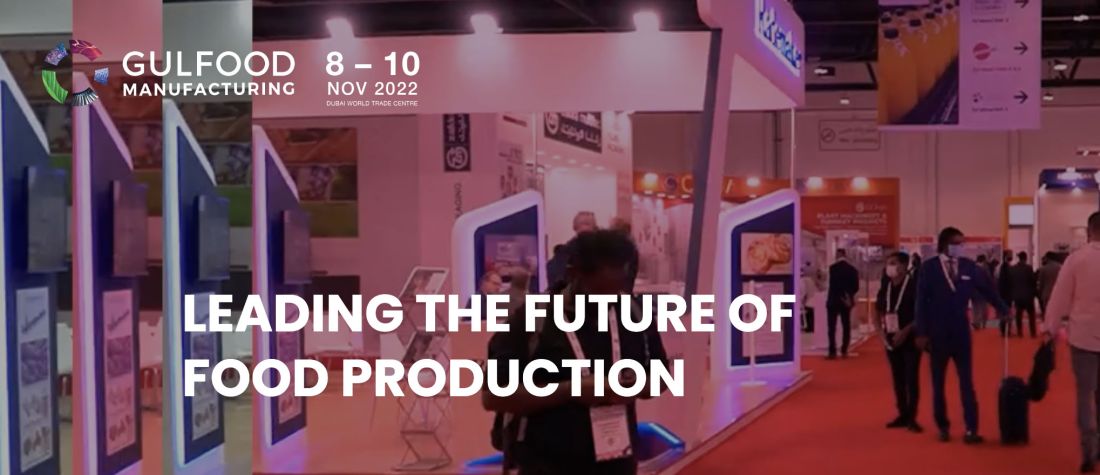 We are thrilled to announce we will be attending this years' Gulfood Manufacturing in Dubai in November 2022.
Innovators & pioneers - packaging solutions for the future
Gulfood Manufacturing are not only interested in showcasing the current trends, best selling products and services in the food and beverage manufacturing industry, they are also providing a platform for those who are innovators and pioneers wishing to create a more sustainable, efficient and responsible way of manufacturing food and drinks products around the globe.
The years' show is divided into 5 important themes: Efficiency, Innovation, Nutrition, Sustainability and Technology.
Gulfood Manufacturing show sectors
With 5 industry sectors, visitors can select the most appropriate sector for their manufacturing requirements, whether it's to increase machine production, discover new wrapping solutions and machinery, or source better ingredient. Business owners, buyers and production managers who visit the show will find vendors who understand not only the importance of improving efficiency and performance, but also those who are considering the impact of these solutions on the planet.

The 5 show sectors are:
Show location
Gulfood Manufacturing
Dubai World Trade Centre (DWTC)
Sheikh Zayed Rd,
Dubai, UAE
UK Pavilion: Stand S1 - 103
Times and dates
Tuesday 8 November to
10 November, 2022

Tuesday & Wednesday - 10am-6pm
Thursday - 10am-5pm
Note: Face masks are mandatory at the event!
What's happening at the Gulfood Manufacturing event?
Marden Edwards' Victor Cornhill and Ben Hawes will be on Stand S1-103 at Gulfood and will be running demonstrations of our TM85 series overwrapping machine wrapping cartons in our eco-friendly film. The sales team are highly knowledgeable about all aspects of our machinery, products, order process and shipping, and will be happy to answer all your questions relating not only to the TM series machinery but our entire range of Overwrappers. We will also have all the relevant machine literature for you to take away with you for further review.
Please get in touch if you'd like to book a specific time and date with the sales team and we will be happy to oblige. If you require any further Gulfood show information then visit their website: https://www.gulfoodmanufacturing.com/
Post Tags:
GULFOOD, exhibition+news, trade+shows