Marden Edwards 'Wear it Pink' supporting Breast Cancer Now charity
Post date: 08 November 2020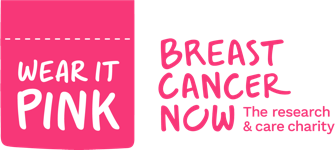 We are proud to announce that on October 23rd the Marden Edwards staff participated in an appropriately social distanced Breast Cancer Now 'Wear it Pink' day.

Pink is the order of the day

Along with thousands of others throughout the UK, our generous and dedicated staff riffled through wardrobes and cupboards to select their very best 'pink' outfits and accessories especially for the day. Sadly, due to social distancing we were unable to get a group shot but that didn't stop those assembled from donating, and enjoying a few delicious edible 'pink' treats!

This event not only brings awareness of the ongoing battle to find a cure for breast cancer but also shows that united we stand in solidarity to help support those affected by this relentless disease.
Special thanks, generous donations
Special thanks has to go out to Marden Edwards' Jane Waters, who generously took the time to create some delicious home-baked 'pink' tray cakes for us all to enjoy! Between us, we managed to raise an impressive £256.50 which Marden Edwards kindly matched, making a fantastic total of £513.00 going to Breast Cancer Now.

Again, we'd like to say well done and thanks to all those who joined in the fun, whilst appropriately social distancing, and making money for this worthy charity.

Breast Cancer Now!
Breast Cancer Now is the UK's largest breast cancer charity. If you would like to make a donation to support the nurses, scientists and doctors involved with finding a cure, and supporting friends and family affected by the disease, please go to the website: https://www.wearitpink.org/pay-in-fundraising

Post Tags: