Improved Customer Service with Customer Video 'Final Acceptance Tests'
Post date: 01 July 2021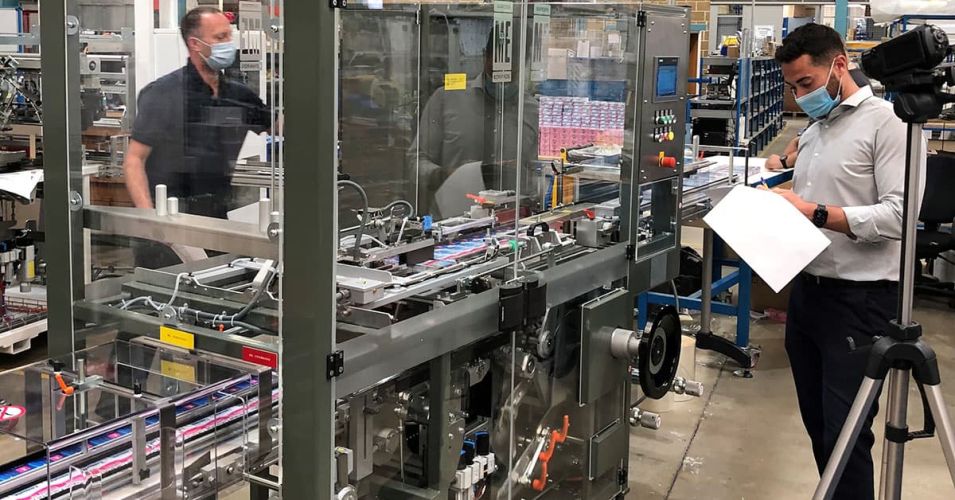 An integral part of Marden Edwards success and longevity over the last 60 years is the continual drive to provide exceptional customer service to our customers around the world.
Introducing our new Remote Final Acceptance Tests
The recent covid pandemic and resulting travel restrictions meant we had to find an alternative way to stay connected with our global customers. The 'Remote Final Acceptance Tests' enable our customers to log into a live video feed to review their machine at Marden Edwards HQ in a live test environment, whilst also conducting Q&A meetings with our customer support team. This type of interaction is beneficial for both the client and the Marden Edwards team, enabling us to maintain the high level of service and support in an ever changing manufacturing environment.
Find out more
If you would like to find out more about our remote final acceptance tests, our Overwrapping machinery, and customer support services, feel free to contact us via our contact form, or call us on 01202 861 200.
Post Tags: