That's a Wrap on EMPACK 2023
Post date: 03 March 2023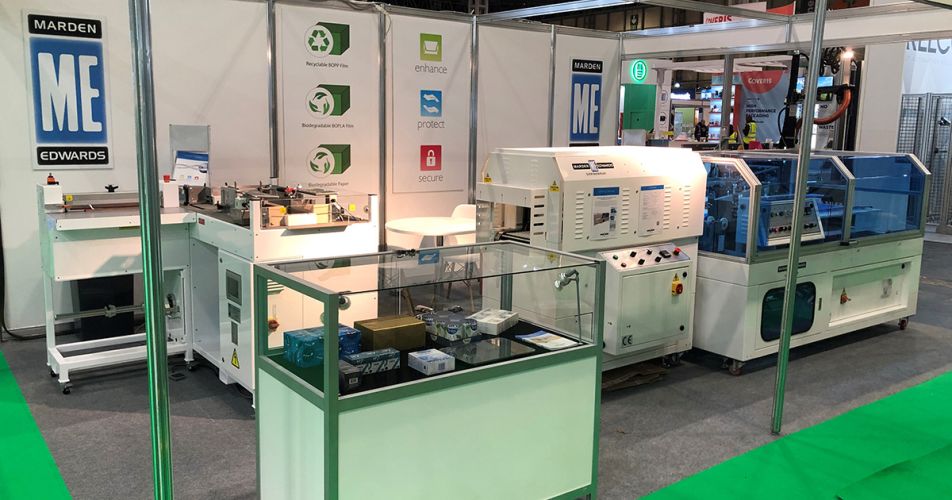 With all the hard work and logistics involved in exhibiting at shows like EMPACK, it's taken us a moment to let the dust settle, and get some feedback to you about our experience at the show.
Exhibiting and observing industry trends
The Marden Edwards and ME Shrinkwrap sales team always enjoy the opportunity to get out of the office and onto the exhibition trail, not only to promote our Overwrapping, Shrinkwrapping, and Banding machinery but also to observe what other vendors are showcasing, what is trending in the packaging industry, and what's important to customers. All this helps us to provide the machinery and services most needed in the industry.
Listening to the needs of our customers
We asked Martin Gray, our UK Sales Manager what his thoughts were on exhibiting at this year's EMPACK, and this is what he had to say: "What a fantastic few days we have had at EMPACK 2023. It is a great platform to meet attendees and showcase our latest machinery and capabilities. As well as listen to the needs of clients past, present and future, and understand their packaging goals. The main focus of discussions centred on carbon and eco credentials, something close to each and every one of us. We keep listening and evolving and look forward to the following up of the enquiries.

Word of thanks
Finally, we'd like to thank the EMPACK team, and all those at Marden Edwards and ME Shrinkwrap who were involved a getting this show on the road, setting-up and tearing down at The NEC, and transporting our valuable machinery back and forth to the correct locations. A job well done!
We look forward to seeing you all again next year at EMPACK 2024 from 21-22 February.
Post Tags: