Pack Expo International 2018
Post date: 26 September 2018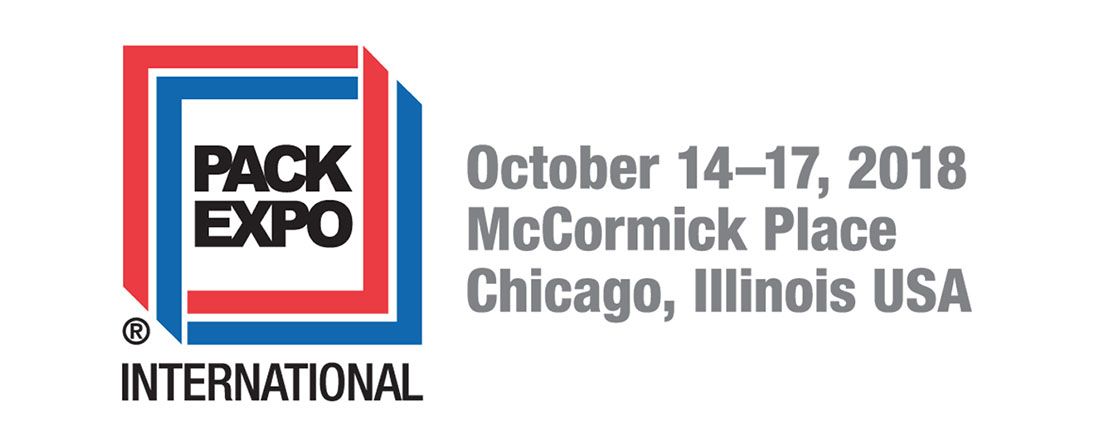 Once again, Marden Edwards will be returning to Chicago to exhibit at this year's PACK EXPO International / PMMI at McCormick Place.
With an event that only occurs every two years, there is always much excitement attached to the show, so it is not surprising that PACK EXPO 2018 is being touted as 'the biggest packaging exhibition in the world. With vendors from over 130 countries attending, it attracts over 50,000 visitors.
The PACK EXPO covers industries including, food & drink, confectionery, cosmetics and personal care, chemical and household, pharmaceuticals and medical devices, and a whole lot more.
This of all the packaging shows is an important one for all vendors as it attracts many of the big name producers known worldwide, such as: Bayer, Coca-Cola, General Mills, GlaxoSmithKline, Kellogg, Mars, Pfizer, and many more. For vendors wishing to showcase their products and machinery to the key players; to up and coming businesses wishing to expand; and for those interested in hearing about the latest advances in machine technology and innovations within the packaging world, this is the place to be!
For attendees, you have everything at your fingertips, (along with a little foot-work). You'll be overwhelmed with the abundance of packing, packaging and processing machinery and resources available to you all in one location.
Add to this that there will be a host of outstanding keynote speakers, and educational events throughout the show, it's clear that you don't want to miss out on the great experience that PACK EXPO offers.
---
Location:
PACK EXPO International / PMMI
McCormick Place
2301 S. King Drive
Chicago, Illinois 60616 USA
Upper Lakeside Centre: E-8240
Exhibition Dates:
Sunday, October 14 to Tuesday, October 16, 2018 - Time: 9am-6pm
Wednesday, October 17, 2018 - Time: 9am-3pm
---
Who will be attending:
The Marden Edwards team who will be attending the show include:
Mike Patey, Business Development & Marketing Director

Martin Gray, Global Sales Manager

Scott Williamson, Marketing Manager

Barb Mateer, USA Customer Service Support
---
What will be happening at the event:
As well as answering any questions you may have about our machinery range, the Marden Edwards team will also be running personal demonstrations of the brand new ME120B Series Overwrapper. We'll have selection of literature available relating to the entire Marden Edwards machine range, including machine specs that you'll be able to take away with you, and also a range of overwrapped products on the stand for you to view and inspect.
If you have any questions about the show, or require further information, visit the PACK EXPO International website: https://www.packexpointernational.com
Post Tags:
exhibition+news, PACK+EXPO, trade+shows