The Fletcher Foundation 2nd Charity Bike Ride
Post date: 05 October 2019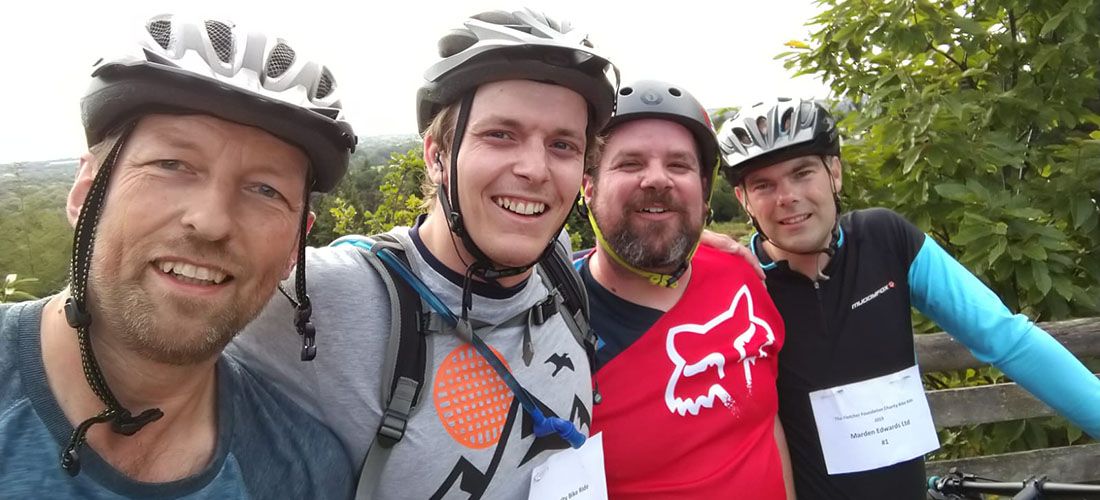 Once again we are inspired by the selflessness of the Marden Edwards team as 4 of our staff take time out of their weekend schedule to participate in The Fletcher Foundation 2nd Annual Bike Ride. An approximately 20K off-road cycle route with added incentive of a treasure hunt for which clues were provided along the way. The race took place on Saturday, September 7th, 2019.
Who are the Fletcher Foundation
The Fletcher Foundation are a charity who support people in Ferndown and South Dorset suffering with Breast and Prostate Cancer. In the past the charity have donated much needed funding to Poole Hospital to help with the maintenance of scanners, which can be a very expensive endeavour.
Marden Edwards - The Winning Team
We're thrilled to announce that The Marden Edwards cycle team who included: David James, Elliot Moss, Dean Palmer and Joss Townsend-Drake, completed both the cycle ride which we're told by Elliot included a, 'particularly nasty hill up to the viewpoint at Ramsdown'. Perhaps it was the promise of a free drink and hot food at the Owls Nest in West Parley that spured the team on, so much so that they crossed the finish line in first place! Add to this the fact that the 4 avid cyclists raised £563.00 between them, with Marden Edwards adding an additional £500 to the pot, bringing the total donated to the Fletcher Foundation to £1,063.00.
We'd like to say 'congratulations' to each of them for a job well done and it looks like they had some fun along the way too!

If you'd like to know more about The Fletcher Foundation, please visit their website: https://thefletcherfoundation.org.uk/
Post Tags:
charity