Gulfood Manufacturing Wrap-Up
Post date: 15 November 2021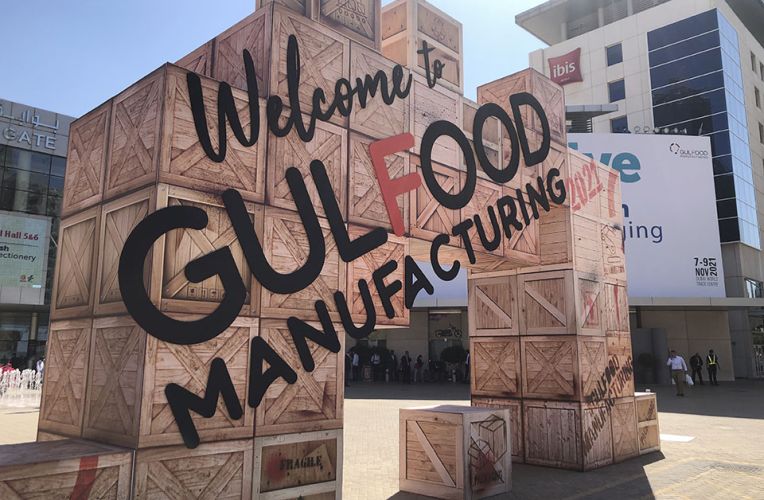 The three-day Gulfood Manufacturing exhibition has come to an end. It was great to support our trade partner DPH International, meet our many other global trade partners, and talk to customers and new prospects.
Dubai's World Trade Centre was once again a great venue and ideal location for this event which drew in many visitors from across the globe. Our third show since the pandemic, and we love getting to see our valued customers face to face again.
Marden Edwards Image Gallery - Gulfood Manufacturing Show 2021
Here's our trade partner, Jean Zakka of Zakka Multitec, with Marden Edwards Ben Hawes (left) and Gary Thick (right).
Our Trade Partners, Clearpack Group - Manu Kalra and Govind Bhandari with Gary Thick and Ben Hawes.
Hussaini Syed (ATC Albatros Tea & Coffee – Dubai), with our trade partners Farhad Pirouz and Nelson Pirous (DPH International), Melita Lobo (ATC) and Wahid Freisberg (DPH)
Deep in conversation and masked-up at the DPH International Stand at Gulfood Manufacturing 2021.
Keep up to date with Marden Edwards
To keep up to date with our latest news, events and technology updates, why not subscribe to our newsletter or visit our social media accounts for this and other news.
Post Tags:
GULFOOD, exhibition+news, trade+shows