PPMA & Fachpack Exhibition Reviews
Post date: 10 October 2022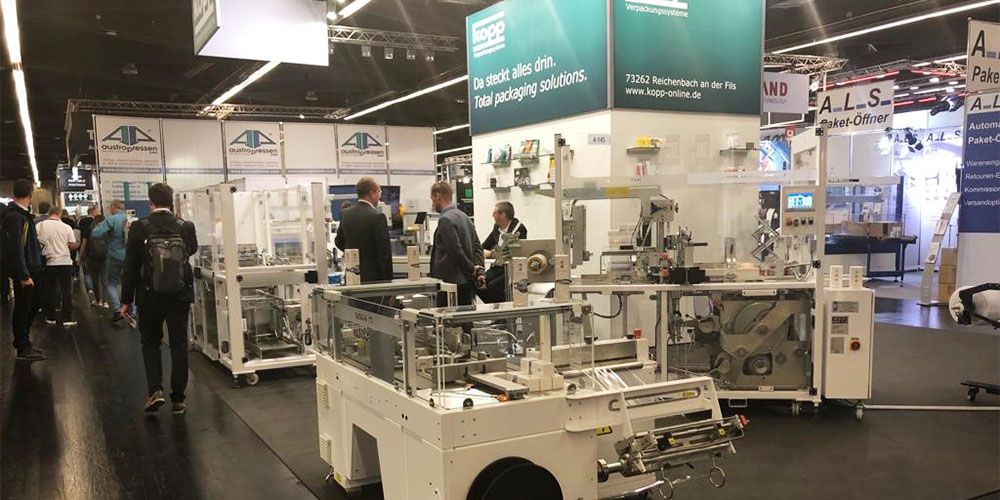 September saw the Marden Edwards sales team exhibiting not at one but two important trade shows in the packaging and processing calendar. PPMA, and Fachpack.
PPMA Exhibition 2022 Review, Birmingham

What a great PPMA show we had during the last week of September. It was splendid to see that the UK packaging industry is still buoyant. The show was well organised by the PPMA (as always) and well attended.
We had plenty of interest in our full range of carton wrapping solutions, and visitors enjoyed demonstration of our machinery on the stand. This show also gave us an opportunity to catch up with current, past and prospective customers, so thanks to all those who dropped by, it was great to see you. We look forward to working with you in the future. And of course, thanks to the PPMA for putting on a great show!
Fachpack Exhibition 2022 Review, Nuremberg, Germany
Fachpack is always a great opportunity for Marden Edwards to collaborate with our trusted German trade partner, 'Willi Kopp Verpackungsyssteme'. True to form, Kopp put on a great show with an impressive stand presenting our range of overwrapping machinery to the full.
Fachpack gave us the chance to not only present our range of packaging solutions to the German market but also the opportunity to discuss in detail our machinery range to prospective and current customers. We look forward to returning to Germany again and collaborating with Kopp for Interpack 2023 (more details on this show soon).
Post Tags:
FACHPACK, PPMA, trade+shows, exhibition+news