Christmas Jumpers Day for Save The Children
Post date: 20 December 2017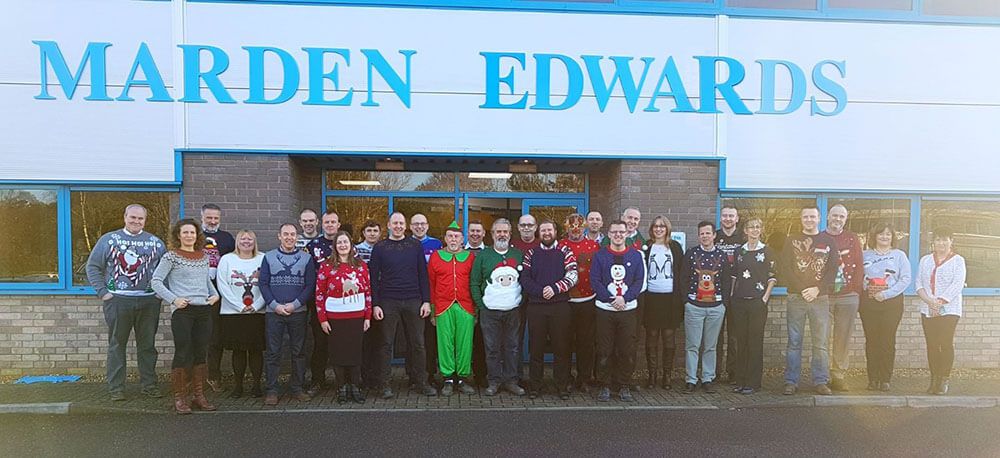 Since this is the season of kindness, goodwill and giving, the Marden Edwards team thought it would be the perfect time to make a difference to those a little less fortunate. On Friday, December 15th, the Marden Edwards employees donned their warmest, wackiest and most wonderful festive woollies to raise money for the Save the Children charity. As you can see, it was a great turnout and the staff did us proud... and we especially like the 'elf' in the middle! We are thrilled to announce that approximately £200 was collected - the sum of which included a matching contribution from Marden Edwards.
All money raised will help those children most in need at this time of year. To find out more about this great cause please visit: https://www.savethechildren.org.uk/
Merry Christmas to one and all!
Post Tags: