That's a Wrap - Beautyworld Middle East 2022
Post date: 07 November 2022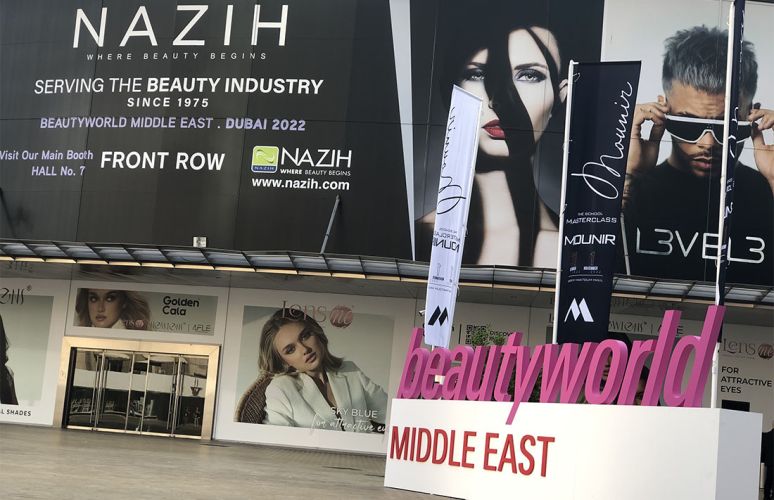 That's a wrap on Beautyworld Middle East 2022, the exhibition dedicated to the perfumes and cosmetics industry.
Located in Dubai, the show attracts a global audience of visitors, including seasoned cosmetics company executive, production line managers, decision makers, and start-ups looking for the best packaging solutions to protect and enhance the presentation of their products.

Global interest for Marden Edwards
Participating in this year's Beautyworld ME has enabled Marden Edwards to glean interest from companies and individuals from around the world, including: Algeria, Belgium, Egypt, Estonia, India, Iraq, Italy, Kuwait, Lebanon, Nigeria, Oman, Pakistan, Portugal, South Africa, Tanzania, Turkey, UAE and the UK - not bad for a 3 day event.
As an industry leader in the design and manufacture of cosmetics overwrapping machinery, we expected a lot of interest in our wrapping solutions, and we as you can see, we were not disappointed by the great turnout and attention we received.

Cosmetics overwrapping
Demonstrating our popular TM series carton overwrapper, Ben Hawes and Victor Cornhill (ME sales team) used their very best sales skills to bring customers to the Marden Edwards stand. And not only was it great to meet with new prospects, but its always positive to catch up with current customers, discussing their current and future machinery needs.
What solutions are customers looking for in 2022?
There is no replacement for meeting with new business prospects face to face - getting to find out more about a business; what their long and short term requirements are; machine specifics; wrapping films and eco-friendly wrapping materials, and everything in between. And each client has a different product, carton size, shape or packaging need.
This year at Beautyworld ME, prospective customers were looking to: automate their current manual production lines; interested in collating capabilities; looking to improve production lines with higher quality machinery; business start-ups in need of high quality entry-level semi-auto machinery to wrap multiple carton formats and sizes; and of course, service support is always a key requirement.
What's next for Marden Edwards
Beautyworld was the first of three exhibitions at the Dubai World Trade Centre within one month. We move on to the next show, Gulfood Manufacturing, from 8-10 November - again we will be demonstrating the TM series. If you missed us at Beautyworld, visit us at Gulfood Manufacturing - Stand S1-103.

Thanks to those who visited us, and we look forward to seeing you again soon.

Post Tags:
BEAUTYWORLD+MIDDLE+EAST, perfume+packaging, trade+shows, exhibition+news